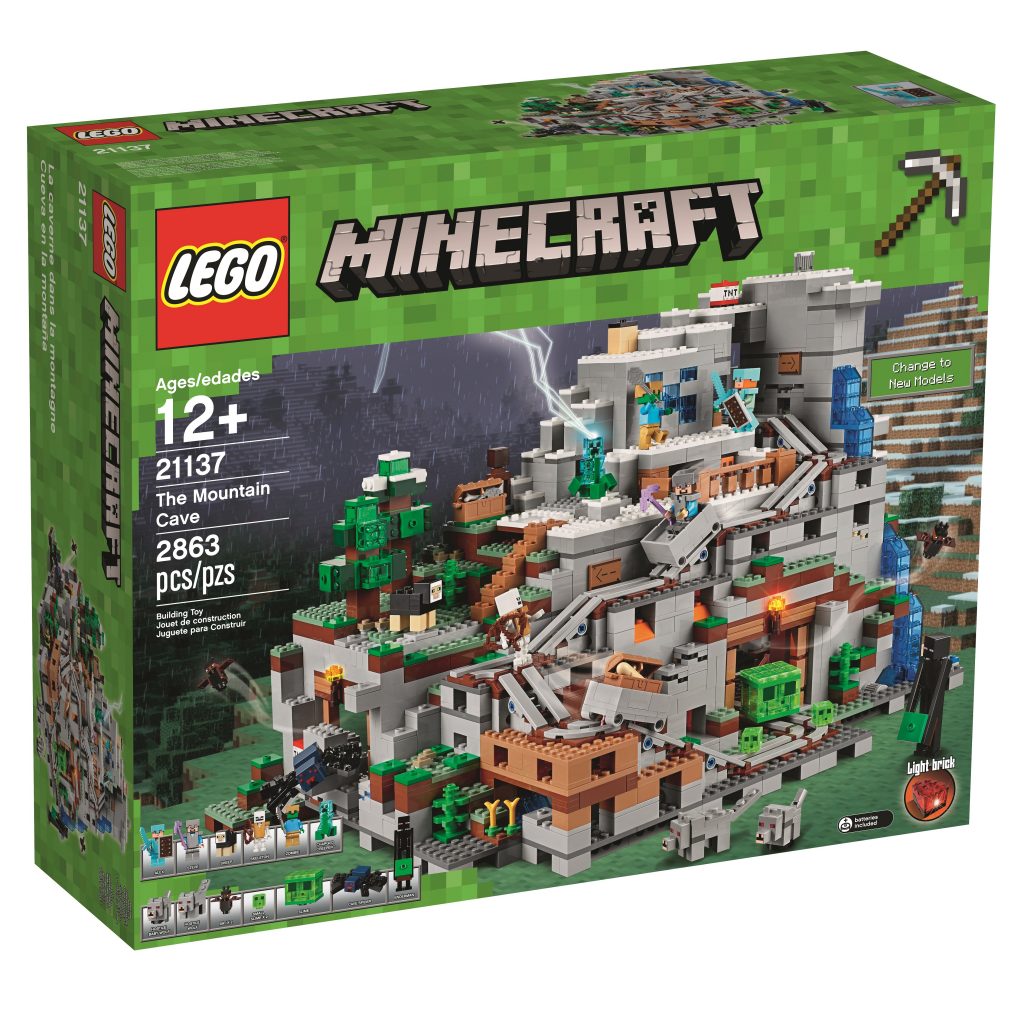 Am 1. Juli 2017 erscheint "The Mountain Cave", das bisher größte und teuerste Mindecraft-Set bei LEGO. Die 2863 Teile werden knapp 250,- Euro kosten. Ab 15. Juni wird es den sog. VIP-Vorverkauf geben. Enthalten ist eine variabel zusammenstellbare Mine inkl. Lore und einigen Minifiguren (Steve und Alex) und baubare Figuren. Dazu gibt es noch ein Lichtmodul, das individuell versetzt werden kann.
Hier klicken zu dem Video bei YouTube.
Und hier die offizielle Beschreibung von LEGO in Englisch:
Build and experience the Mountain Cave, featuring an amazing minecart track with an integrated redstone‑powered minecart elevator, and an array of other features and functions, including TNT blasting, rotating spider‑spawner, charged Creeper™ explosion and a lava burst. Position the light brick to illuminate the rotating spider-spawner, wall of redstone, jack o'lantern, first-night shelter, furnace, lava or the torch above the cave entrance. Enjoy hands‑on Minecraft™ adventures featuring your favorite characters and objects with this easy-to-reconfigure, modular LEGO® Minecraft set designed for young fans of the highly successful sandbox video game. Includes Steve and Alex minifigures, plus 13 mobs including a charged Creeper™.